ALCC is able to offer many programs, events and services because we have great sponsors. Please consider these companies in your purchasing decisions.
Strategic Sponsors
Signature Sponsors
Classic Sponsors
Want to be a sponsor?
The best sponsorship opportunities go fast, so make your move now. Maximize your exposure and reserve a sponsorship opportunity or package today. We will also help you customize your brand-building package. Call 303-757-5611 or email [email protected] for details.
Want to advertise?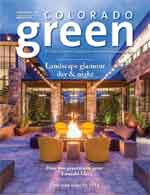 Use advertising and sponsorship in Colorado Green magazine to position your company with ALCC members who are your target market. They will recognize your company name, logo and your products and services. They will think of you when they make purchasing decisions. With ALCC, you have ample opportunity to get to know the players in the industry and in your market.
Advertising in Colorado Green provides ongoing, year-round exposure to Colorado's green industry. Get your message before customers up to six times per year. For information or to arrange for an ad, contact Martha Dickenson at 303 257-6499 or [email protected].
View the 2018 Media Kit.