Renew Now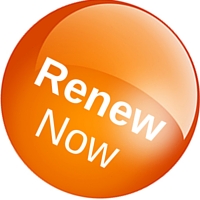 Why renew your membership?
Three areas in which ALCC helps elevate the industry and make your company better by nature:
1. Positioning the industry as a leader and resource for water use and conservation
ALCC's data-driven input at the state level has positioned the green industry as a resource for water stewardship. Our advocacy on water policy continues into the current state legislative sessions and related discussions with water providers.
Getting ahead of drought. ALCC partnered with Colorado State University to present a landscape water use study, The Hidden Value of Landscapes. The value of this study is quantifying the amount of water that Colorado uses for landscapes and demonstrating how responsible landscape water use and conservation does have a positive economic impact within our state. In other words, we want to show that creating and maintaining landscapes is not a wasteful use of water.
2. Workforce Development
Recruiting young people to the industry.

ALCC and the Colorado Community College System have created the

Landscape Career Pathways program is teaching and training high school students so they can be job-ready upon graduation. Curriculu

m

is being implemented in six high schools with additional schools in the pipeline.

What does the industry really pay? ALCC commissioned the first-ever, state-wide wage survey that delivers valuable data on current wages and salaries within Colorado's landscape industry.
Landscape Industry Certification. ALCC administers this nationally recognized certification program for Colorado. Member enjoy discounts on testing registration, study manuals, and educational opportunities. For those already certified, all ALCC programs are approved for continuing educaton units toward recertification.
3. Showcasing the industry
We put landscaping in the media. ALCC's media efforts have increased industry exposure through newspaper stories statewide, online features, and local TV news segments. ALCC members and initiatives are featured regularly in local and national coverage related to storm damage, Landscape Career Pathways Program, the H-2B program, the industry labor shortage, and more.
Policy makers turn to us for the industry's expertise. ALCC/GreenCO is often tapped by policy makers (legislators, regulatory agencies, water providers) for input on state, local and national issues. We've become their go-to resource for industry-related issues. In other words, ALCC has your back on issues that stand to impact your business.
Promoting our impact on the state economy. In January 2017, CSU researchers published "Economic Contribution of the Green Industry to Colorado's Economy: A 2016 Update." It demonstrates that the total economic contribution of Colorado's green industry in 2015 was $2.8 billion.
Members are at the core of our greatest accomplishments. We hope you'll join us in making the 2017-18 membership year even stronger and renew your commitment to being better by nature.
Did you know ALCC has an all new Member Referral Program? Learn more.