John McMahon - Incoming Executive Director
John McMahon most recently served as the executive director of the National Ski Patrol, bringing extensive local and national association management and far-reaching work with other outdoor-related industries to ALCC. His experience with associations, as well as his passion for everything outdoors, made him a perfect fit to lead ALCC.
John's private sector and non-profit leadership experience includes positions with the Breckenridge Tourism Office, Monterey County Convention and Visitors Bureau, and Vail Resorts and Loveland Ski Area. The governor of California appointed him as a deputy director and chief of marketing for the California State Parks in 2000, which attracted 84 million visitors annually and contributed $2 billion to local communities at the time.
A Colorado resident for over 40 years and raised in Aspen, John now lives in Denver. John loves being outside and is very active in many outdoor activities with his family, friends, and border collie name Zoe. In fact, John often can be spotted paddle boarding with Zoe and his fiancé Simone on Colorado's lakes and rivers. John also has two grown children, Tess and Paige, who live in Colorado and Monterey, CA.
303 757-5611
Becky Garber - Communications Director
Becky's ongoing projects include production of Tip of the Week, social media, Colorado Green magazine, monthly email updates and related communications efforts on alcc.com, etc. She also works with the Sustainable Landscape Partners program and the Landscape Career Pathways Program. Becky has been part of the ALCC team since 2000. Her earlier career included working in public relations/marketing, the landscape industry, and association management.

Becky lives for the growing season to enjoy gardening and patio time with her husband and dog, an English setter named Freckles. She has two grown children.

720 307-5093
Melissa Emdin - Programs & Education Director
Melissa oversees the Landscape Industry Certification program, ProGreen EXPO speakers, the ELITE Awards, CEO Exchanges, and many more programs. Melissa comes to ALCC after more than a decade of program management and association experience, specializing in certification. She is excited to meet ALCC members and help provide education to meet their needs. Melissa enjoys spending time with her husband Will, young son Owen, and dog Parker.
720 307-5092

Tammy DiFalco - Member Relations Manager
As the Member Relations Manager, Tammy's primary focus is delivering value to members and striving to ensure the best possible member experience. Her favorite part of this role is meeting and getting to know ALCC's amazing community. She has previous association membership experience and earned her B.S. in Business Administration from Colorado State University. On fall Saturdays Tammy can typically be found in Fort Collins with her husband and son rooting on their Ram football team.
720 414-2724
Lesley Golub - Western Chapter Executive
Having worked as a teacher in the Middle East for many years and as an education research analyst for the U.S. Department of Education, Lesley returned to the United States and settled in Colorado. She received her master gardener certification from Mesa County CSU Extension in 1997 and shortly after became the Western Chapter Executive in January 1998.
970 589-7472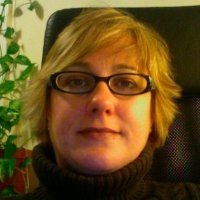 Cherie Courtade - Marketing Manager
Cherie's duties include writing for Colorado Green NOW, managing ALCC's social media presence, and compiling the monthly member newsletter. She brings experience managing social media for nonprofits, skills in database management, and an enthusiasm for technology. After living in all four corners of the continental US, Cherie is happily settled in Denver with her husband Mike.
720 465-7074

Rachael Coleman - Administrative Coordinator
Rachael handles telephone inquiries for ALCC, marketing and registration for events, fulfillment of bookstore orders, and supports all departments from accounting to membership. Her most recent work experience was in the world of finance, where she supported a team of financial advisors in the New York City area. Her experience in retail management and high-level administrative support make her a customer service pro when it comes to serving member needs.
720 307-5515